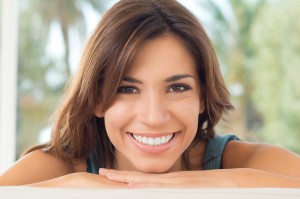 Are you dissatisfied with the appearance of your teeth? Do you feel too embarrassed to smile? If you answered yes, then we can help! With today's advances in cosmetic dentistry, you can have the attractive, beautiful smile of your dreams. At Cherrington Dental, we believe that a little change in your smile can make a big change in your appearance and how you feel about yourself. Dr. Nathan T. Cherrington, our skilled dentist with an artistic eye, offers a range of cosmetic dental services to improve your smile in quick, painless, and affordable treatments.
Cosmetic dentistry in Las Vegas, Nevada, can:
Change the size, shape, and alignment of certain teeth
Fill in unattractive spaces between teeth
Improve or correct bites
Lighten or brighten the color of teeth
Repair decayed, broken, cracked, or chipped teeth
Replace missing teeth
Replace old, unattractive dental treatments
Our cosmetic dental treatments are safe and can fix almost any dental flaw to give you a more inviting, attractive smile. Most of our patients qualify for cosmetic dentistry after a consultation with Dr. Nathan T. Cherrington. We invite you to call our office and schedule your consultation today if you are interested in improving the overall appearance of your smile and boosting your self-esteem.